West London giants Chelsea were able to boost their hopes of qualifying for the UEFA Champions League (UCL) at Manchester City following the 2-1 comeback win over the league leaders.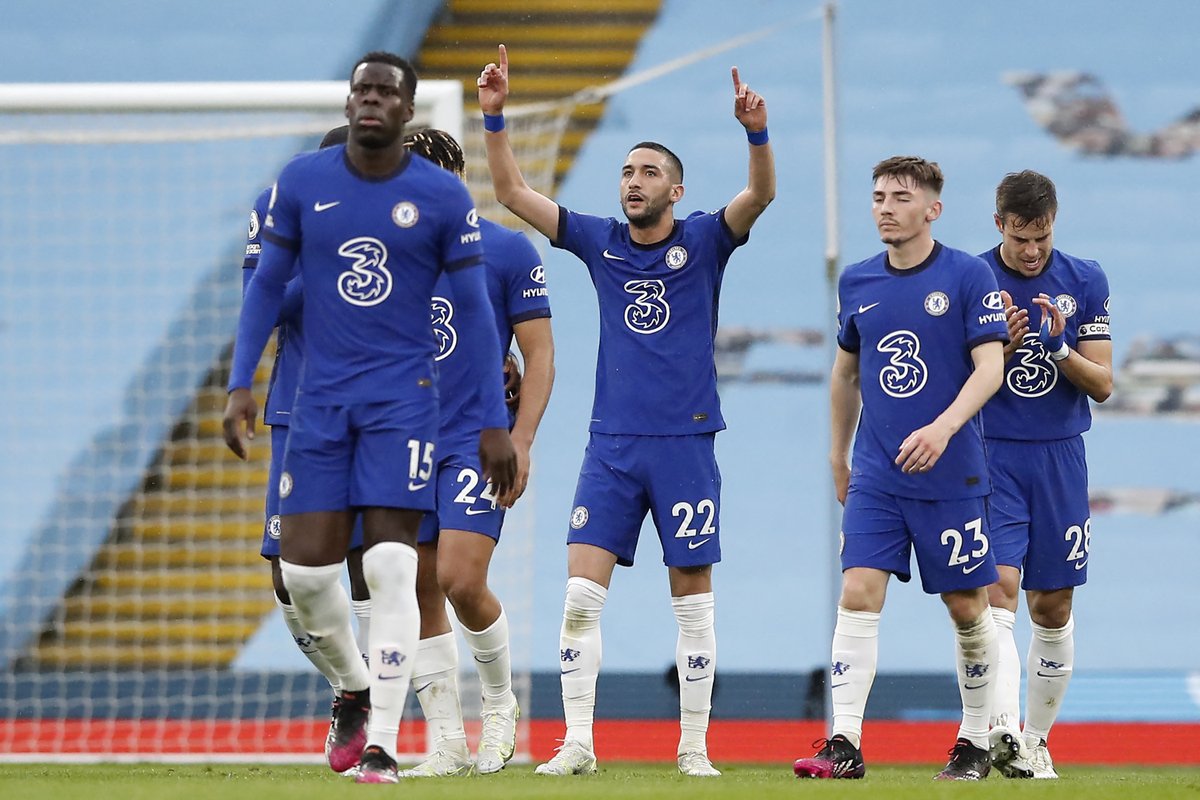 The league encounter between the two teams served as a dress rehearsal ahead of the Champions League finallater this month. Manchester City and Chelsea will contest the Champions League final for this season after they saw off French Ligue 1 champions Paris Saint Germain (PSG) and Spanish La Liga champions Real Madrid in the semis respectively.
Chelsea had been beaten convincingly in the first league meeting of the season with Manchester City while club legend Frank Lampard was still the manager. The Premier League leaders ran out comfortable 3-1 winners. The two teams met for the first time under the new Thomas Tuchel era at Chelsea during the FA Cup semi-finals last month.
Moroccan player Hakim Ziyech netted in the second half for the game's only goal as Chelsea killed the quadruple dreams harboured by the Manchester City fans and players via a 1-0 win during the last four FA Cup tie played at the magnificent Wembley Stadium.
Ziyech was on target again at the weekend againstthe Citizens. He scored the equaliser to set his team on the way to an impressive away win. Manchester City and Sergio Aguero in particular have themselves to blame for a sloppy second half perfomance that prompted the Blues to score two goals and win the game.
A win for Manchester City would have sealed the Premier League title only for them to fluffed their lines in the second half.
Raheem Sterling gave the home team the lead in the first half and they could have had a second goal before the interval if not for Sergio Aguero's horrible penalty miss. The Blues scored a late goal in added time through Marcos Alonso after the aforementioned Ziyech levelled proceedings for Chelsea.
The Blues are now six points clear of West Ham United in fifth place in the race for Champions League football football next season. They are now one point ahead of Leicester City in third place.