English Premier League giants Chelsea are reportedly in talks with Victor Moses for contract extension.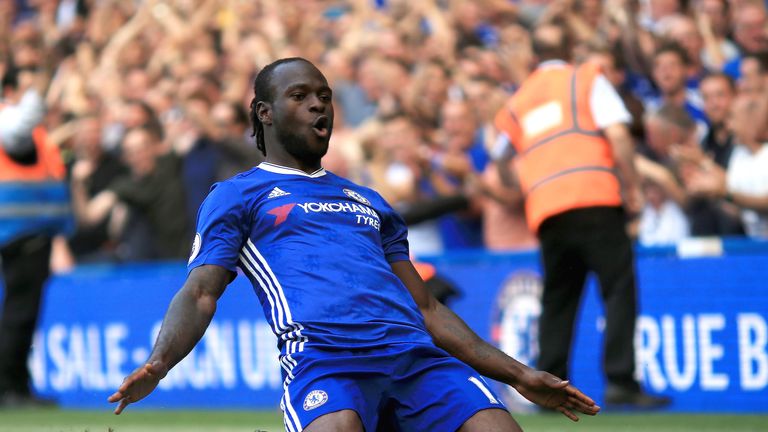 The impressive form the player is showing, and rising interests in him by oppositions have forced Stamford Bridge to bring talks forward. Even Sky Sports claims Barcelona have made Moses a transfer target.
Chelsea switched formation to 3-4-3 that has seen Moses put up a series of brilliant performances in a new wing-back role. His display has been crucial to the success of the Blues and partly responsible for the brilliant turn-around that has sent them to the top of the league standings. Chelsea have enjoyed a seven-game winning streak that saw them end Tottenham Hotspur's unbeaten record in the Premier League over the weekend. Moses got the second goal in the 2-1 victory, aside goals against Burnley and Leicester City. His four goals in 14 games have contributed to the hastening of the new deal.

The 26-year old Nigeria international is under contract until 2019 since he signed in 2015, but will likely get an extension that will tie him down till 2021. He was on loan to West Ham after signing the contract in 2015, starting only 16 games before returning to Stamford Bridge. His new role has made him an almost permanent member of Coach Antonio Conte's side.
Chelsea's technical director Michael Emenalo – a Nigerian as well – has been impressed with the player's recent performances, and Sky Sports report that he is key in the new deal Moses would get. Barcelona want Moses as the player's transition from the winger role means he takes up defensive jobs. The Nou Camp want Moses to take up the right back position as they want replacement or at least competition for Sergi Roberto. Conte wants Moses to remain at Chelsea, and he has advised that he remain focused on the present.