England international Gary Cahill has admitted that the club had a 'strange season' under the tutelage of Antonio Conte. The Blues only finished fifth in the Premier League after failing to offer a proper defence of their title but they still managed to end the season on a high with an FA Cup final triumph over Manchester United.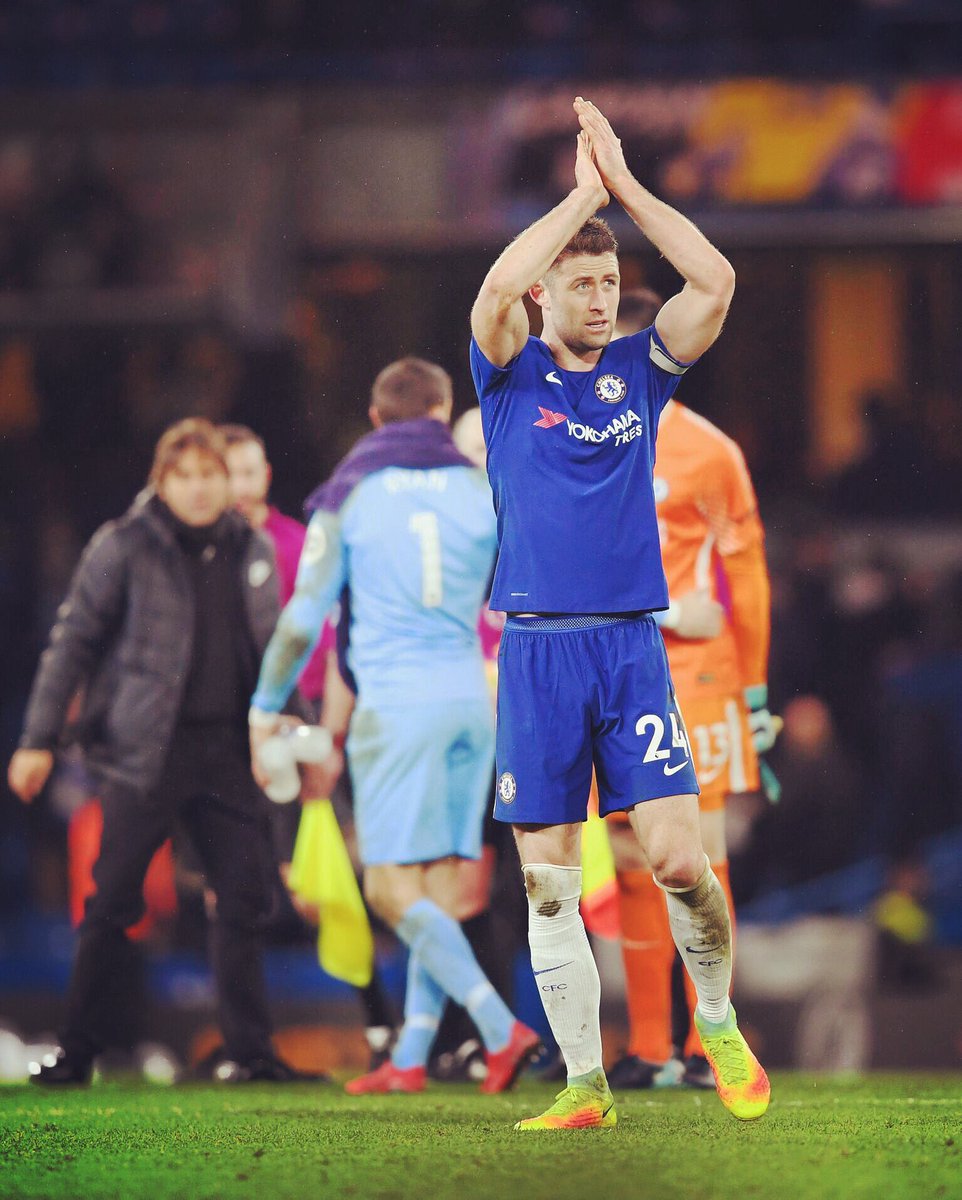 Speaking to reporters, Cahill admitted that the club did not have the best of campaigns but he still enjoyed his work under Conte, he said: "It's been a strange season; obviously there's been a lot of speculation for however many months now.The season has finished on a high for us, we won a major trophy so that was a great end for everybody: for the fans, for the players and for the staff. What will be this summer, will be.
"He's been good for me, I've taken things from him, like I have the rest of the managers. I've enjoyed the success we've had together. He's been great.The only aim for us was to all collectively finish the season very well, i.e. win the cup and we managed to win that together. Two major trophies with the manager has been good."
Conte's future has been the topic of speculation over the past five months and it now appears a foregone conclusion that the Italian will be dismissed from the west London club. Nevertheless, the Blues need to settle a compensation package with the 48-year-old and this has apparently delayed his proposed dismissal from Stamford Bridge.
Meanwhile, the Blues are deemed to have already stepped up the hunt for Conte's successor and Maurizio Sarri has, for now, been earmarked as the number one replacement. According to Sky Sports News, the Capital outfit already have a general agreement in place with the experienced head coach and they are now waiting for Napoli to sort out the necessary formalities with the Italian. The Naples outfit have recently announced that Carlo Ancelotti will replace Sarri at the helm.